About the Hempstead County Library
About the Hempstead County Library
"The only thing you absolutely have to know, is the location of the library." – Albert Einstein
500 S. Elm Street
Hope, AR 71801
Monday  12 noon — 8:00 pm
Tuesday – Friday  9:00 am — 5:30 pm
Saturday  9:00 am — 12:30 pm
New Year's Day
Martin Luther King, Jr. Day
Presidents' Day
Good Friday
Memorial Day
Independence Day
Labor Day
Veterans Day
Thanksgiving Day + Friday
Christmas Eve
Christmas Day
Your Hempstead County Librarians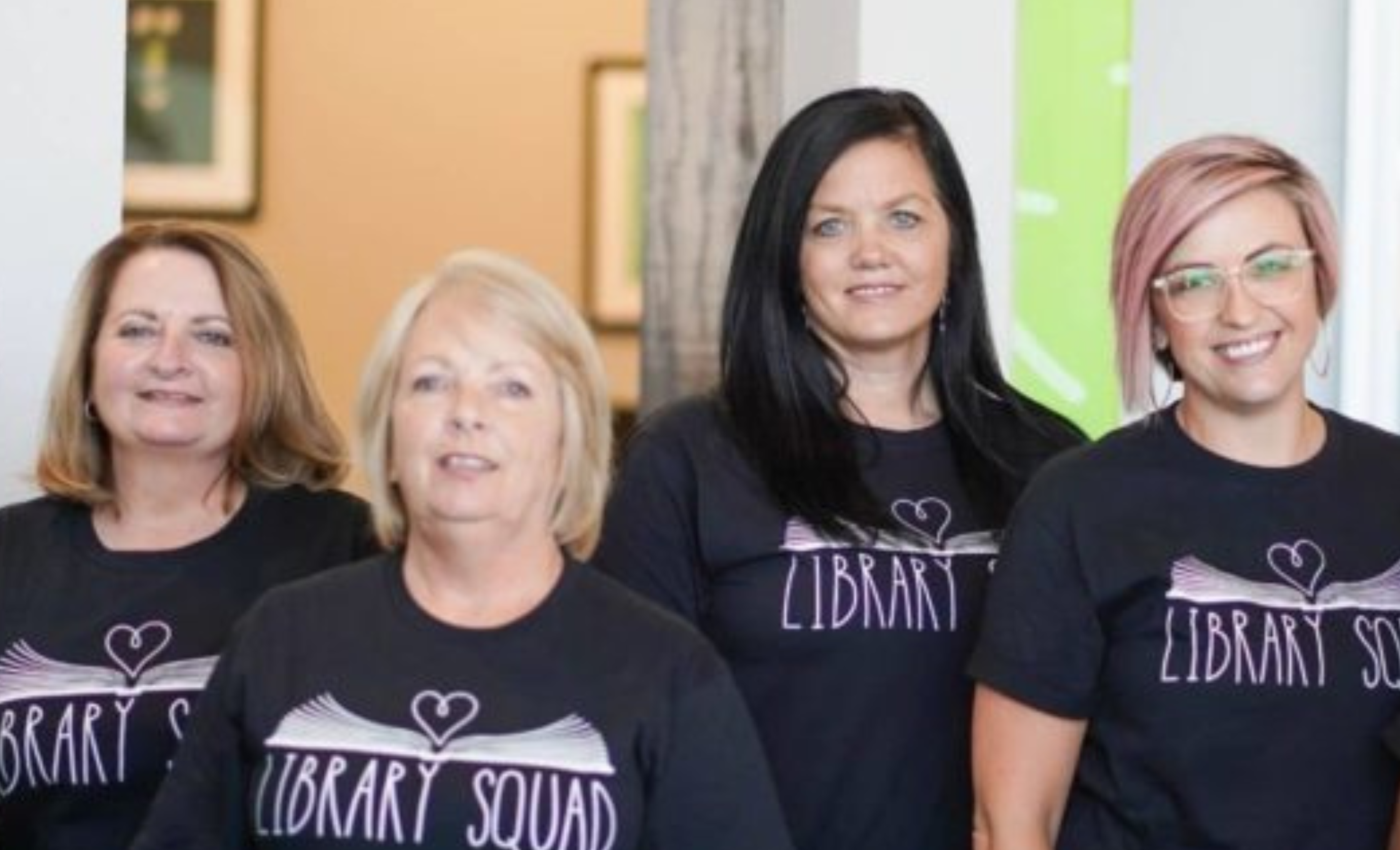 Not your average county library
At HCL, we believe that knowledge is power–and we work hard to get that knowledge to the Hempstead community every day. Our mission is to make you fall in love with books and all the library has to offer! To that end, we work to make reading and going to the library as accessible and fun as possible for the whole community. Check out our reading collection in-person, or online through the Overdrive and Libby apps. Looking for a recommendation? Just ask one of our resident book lovers!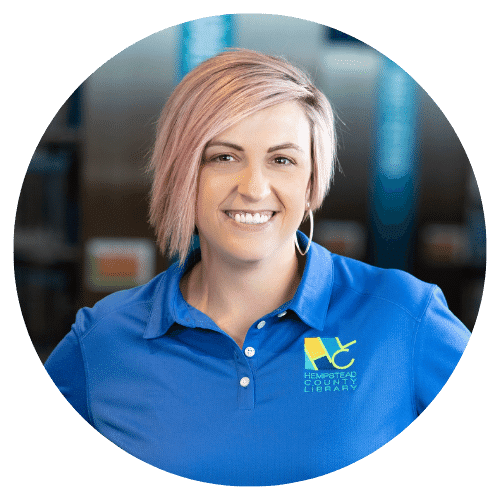 Courtney McNiel
Library Director
Courtney McNiel has held down the fort as Library Director since 2011 and completed her Master of Science in Library and Information Studies in 2012. She spends her time away from work despising Apple watches, planning her dream trip to NYC to visit as many independent bookstores as possible, eating Reese's Puffs, and playing fetch with her dogs Kona and Lola. If Courtney were a book, she would be a thriller because you literally never know what she's going to come up with next.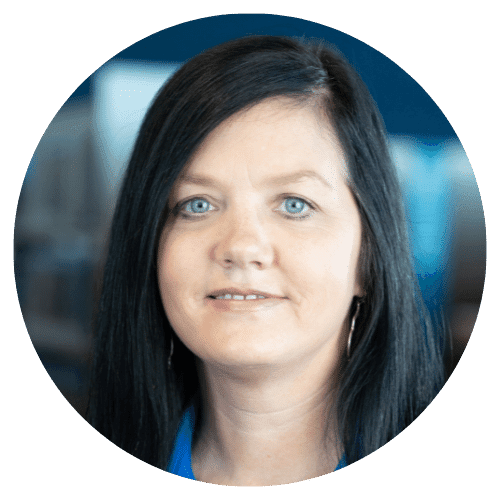 Jamie Formby
Assistant Director
Jamie Formby has been bringing laughs to the library since 2015, where she has served as Assistant Director since 2017. She is an avid lover of rodeos, the two horses and five dogs that live with her, Lucky Charms, and Steve Harvey from Family Feud. She also enjoys buying Christmas presents all year long and dreaming of trips to Wyoming. If Jamie were a book, she would be an audiobook because she talks a lot. Like a lot.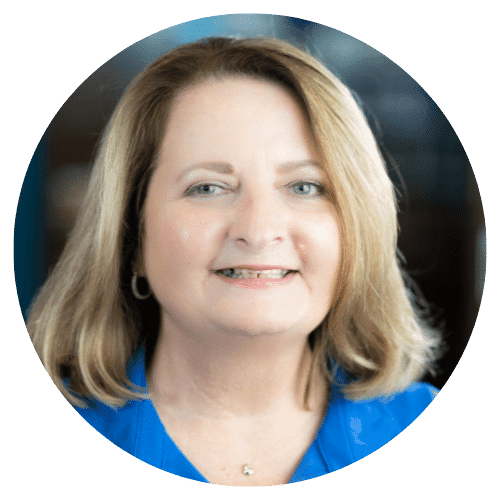 Vera Jackson
Cataloguer
Vera Jackson has been at the library since 2017 and has been serving as our Cataloguer since 2019. Vera is a hard worker, so hard, in fact, that we must get her a new mouse for her computer every couple of weeks because she literally clicks them to death. When she is off, Vera enjoys hanging out with her cat Smokey, who she's allergic to, bowling, eating Frosted Flakes, and crocheting. If Vera were a book, you could find her in the Christian Fiction section right next to her favorite author, Karen Kingsbury.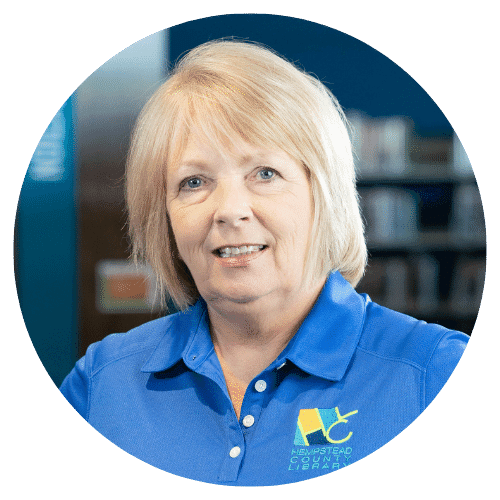 Wanda Whitley
Clerk
Wanda Whitley has been a fixture behind our Circulation Desk since 2017. Her workday fun includes meeting and making friends with new patrons, reading true crime books, and snacking. While at home she enjoys eating Cap'n Crunch's Peanut Butter Crunch with her dog Sissy and watching Robert Duvall movies. If Wanda were a book, you would find her filed under 818 with the other joke books because she is quite full of useless information and keeps us laughing.
Our community, our history
Established in 1948, the Hempstead County Library serves the people residing in the 728 square miles of Hempstead County, Arkansas – about 22,000 people. In 2017, we broke ground for a new facility funded by the generous $1.4 million donation of Milton and Mary Campbell and the taxpayers of Hempstead County. And in 2019, we opened the doors of our new facility to the public.
But what sets apart Hempstead County Library isn't our (absolutely gorgeous) new building – it's the unique and caring community of Hempstead itself. We are dedicated to serving our community by promoting literacy, reading awareness, and access to our extensive collection of fiction and non-fiction titles.
There are 4 computers for the public to use, each with Internet access, and 2 online catalog computers. The Hempstead County Library's collection consists of over 45,000 books, audios, DVDs, magazines, and other materials. As a public library, all basic services are free for anyone who wishes to use them. Fees are charged for printing, photocopying, and overdue materials. Library Policies are established by the Library Board of Commissioners.
The library is governed by a Board of Commissioners, with five members appointed by the Hempstead County Quorum Court. The Hempstead County Library Board of Commissioners includes Jerry Pruden (Chairman), John Hays, Juan Rivera, and Catherine Cook.
We have a never-ending stream of activities and events–there's always something going on at the library! Check out our calendar of events for an event that might interest you or your family. And in the meantime, keep reading!